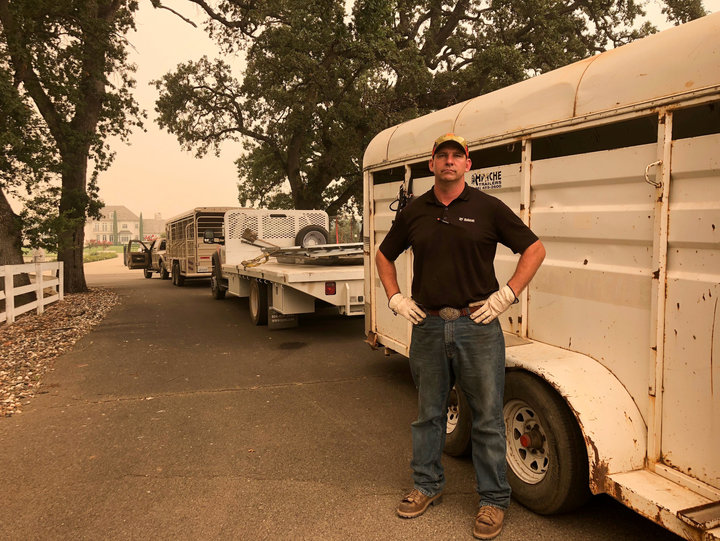 During the Northern California wildfires, retired Marine Tucker Zimmerman has been saving horses, dozens of them.  Recently, The Huffington Post had a story about Tucker saving a guy and his American Flag!
As a deadly wildfire rages in Northern California, a retired U.S. Marine has been risking his own safety to save dozens of lives — both human and animal — from the flames. Tucker Zimmerman is one of many volunteers providing a helping hand to strangers and their animals threatened by the massive blaze. Zimmerman, a tractor equipment salesman, has been credited with saving the life of at least one person, as well as dozens of horses and other animals. He told KGO-TV that he pulled a man out of a burning house and protected him until emergency personnel arrived. "I actually went into a neighborhood and every house was on fire," Zimmerman told the station on Saturday. "I got him pulled out, protected him with a garden hose until firefighters arrived. They took over, but I got his American flag and gave it to his wife because I promised that to her."
As for the horses, Tucker has saved dozens. A thankful horse owner said Tucker's help restored his faith in humanity and losing his horse, would have been like losing a child.