A bride from the Philippines recently had her caterer arrested after she discovered that the bottom of her two-tier wedding cake was icing-covered styrofoam.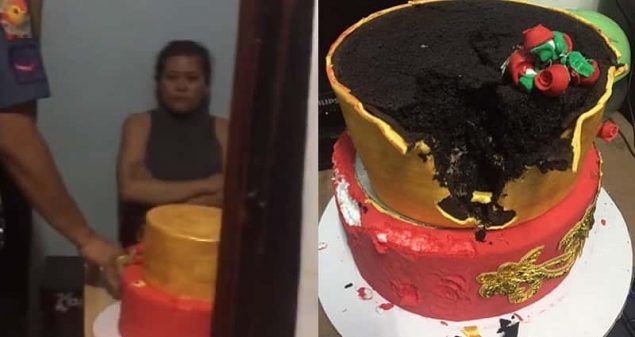 Shine Tamayo and her new husband were stunned when the caterer only provided greasy street food and blackcurrant squash as food for their guests.  The couple broke down in tears when styrofoam particles began flying everywhere after they cut into the cake.
The couple called the police and now the caterer is accused of fraud. Shine plans to sue.