New Orleans Pelican and the NBA's No. 1 overall draft pick Zion Williamson is expected to miss six-to-eight weeks after having surgery Monday to repair a torn right lateral meniscus announced in a news release.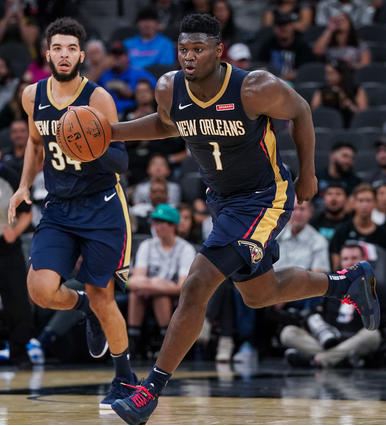 Surgery was performed by Dr. Jason Folk and team orthopedic surgeon Dr. Misty Suri.
Williams missed New Orleans last preseason contest with what the team reported as knee soreness. He sought further evaluation and ultimately had arthroscopic surgery Monday.
Prior to the injury, Zion Williamson posted 23.3 points and 6.5 rebounds per game this preseason.