30 years after last appearing as squad leader Peter Venkman in 1989's Ghostbusters 2, Bill Murray is set to reprise his beloved role in the upcoming sequel Ghostbusters: Afterlife. The new movie stars Paul Rudd as a science teacher whose students find themselves in the middle of a ghostbusting mystery.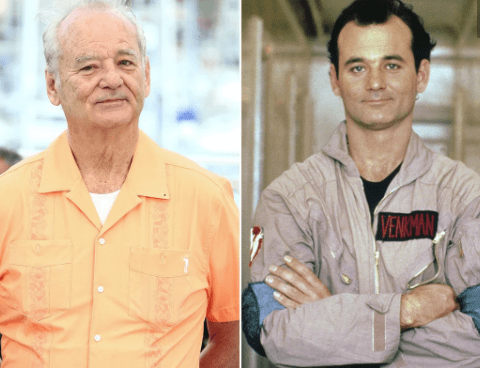 Though Murray, 69, made a cameo in the 2016 all-women Ghostbusters, he will be back as his character in the new movie directed by Jason Reitman, the son of original director Ivan Reitman.
His return was confirmed, in an interview with Vanity Fair, as were Dan Aykroyd as Ray Stantz and Ernie Hudson's returns as Winston Zeddemore.
But the trio will have to go on without their fourth member, the late Harold Ramis who died in 2014 at 69.
"Well, we are a man down. That's the deal," Murray told Vanity Fair. "And that's the story that we're telling, that's the story they've written."
Ghostbusters: Afterlife opens in theaters July 10.