The SEC on Thursday approved a 10-game, conference-only football schedule that will begin on Sept. 26.
The SEC title game is scheduled for Dec. 19, two weeks later than planned, at Mercedes-Benz Stadium in Atlanta. The schedule includes one open date for each school in the middle of the season, as well as an open date on Dec. 12 for all teams.
The full schedule will be announced at a later date.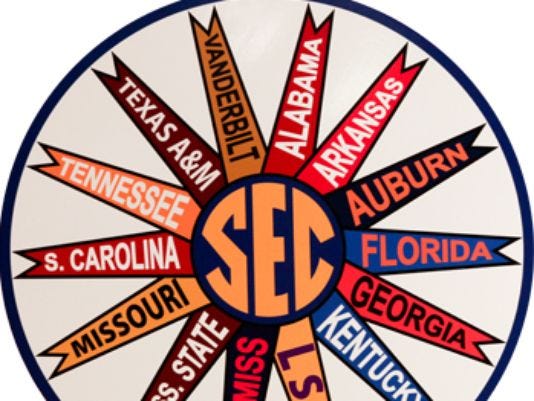 The SEC became the fourth Power 5 conference this month to alter its schedule because of the coronavirus pandemic, joining the Big Ten, Pac-12 and ACC. The Big Ten and Pac-12 previously said they would also play a conference-only schedule. The Pac-12 is expected to announce the details of its plan on Friday.
The ACC announced Wednesday that it would use an 11-game schedule, which includes FBS independent Notre Dame, playing a full league schedule made up of 10 conference games and one nonconference game — a model that was affected by the SEC's decision, which cancels the traditional regular-season rivalry games between the ACC and SEC: Georgia-Georgia Tech, Florida-Florida State, Kentucky-Louisville and South Carolina-Clemson.
The SEC's decision also resulted in the cancellation of several other marquee non-conference matchups that had been scheduled for the fall, including LSU-Texas and Tennessee-Oklahoma.
The Big 12 is the lone Power 5 conference that hasn't determined its schedule for the fall.
On Monday, Louisiana-Monroe athletic director Scott McDonald was quoted that all 10 schools in the Sun Belt had entered the week with the hopes of playing a full 12-game schedule but that it was "certainly watching" the SEC.