From Chief Communications Office of Lafayette Consolidated Government, Jamie Angelle:
Tuesday afternoon, Lafayette Mayor-President Josh Guillory was contacted by Dr. Tina Stefanski and was notified that he had close contact – within six feet – for more than 15 minutes with someone who tested positive for COVID-19.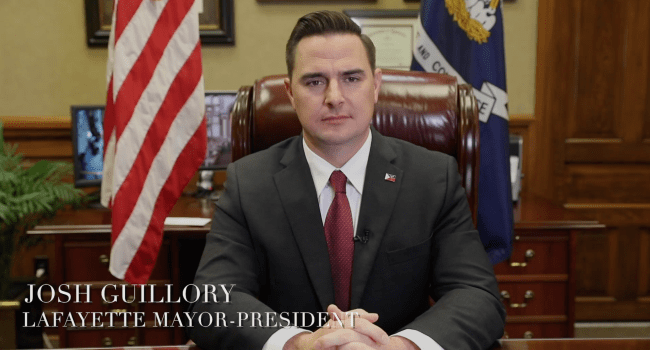 Guillory promptly began self-isolation after Dr. Stefanski gave him guidance.
Her medical advice is that Guillory is to remain in quarantine until Saturday, January 16 at minimum, with two negative tests, 48 hours apart.
While in quarantine, Mayor-President Guillory continues to remotely conduct the daily duties of the office, remaining in communication with other elected officials and providing direction to department heads.
Mayor-President Guillory has had no symptoms and an initial COVID-19 test administered Tuesday night was negative. Guillory will be tested again prior to returning to City-Parish Hall.
See the press release below: